Home
Scratch Problem?
We can help you!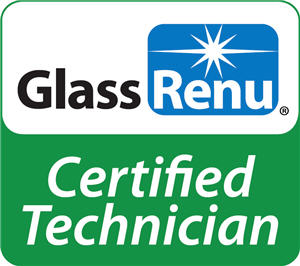 NY Scratch Repair
Residential, Commercial and Industrial Stainless Steel and Brushed Metal Restoration. Scratching, Scuff Marks, Staining and Heat Scorching Removal from:
SS Kitchen Appliances
SS Range Hoods
SS Sinks
SS Outdoor Kitchens and Grills
SS Back Splashes, Counter Tops and Cabinets
SS Elevator Doors and Enclosures
Give us a call at:
Phone: 516-639-2055

Covering All the Areas
Nassau, Suffolk, Queens, Brooklyn, Bronx, Manhattan,
Staten Island, Westchester, New Jersey, and Connecticut
Click Here For More Details on Areas Covered
If you're curious about how to maintain your stainless steel appliances you've come to the right place. Maybe you're wondering how to get rid of plain old scratches or the removal of frustrating smears and fingerprints and grease buildup. You don't have to just live with the scratches and scuff marks. NY Scratch Repair has the solution.
Despite its misleading title, stainless appliances are basically, objects made of stainless steel –and are some of the most difficult to keep clean. They're long lasting but can be a challenge to keep up with. Some assume it wouldn't ever need to be cleaned or maintained.
It's probably a little disillusioning that stainless steel really isn't quite "stainless," and can be difficult to maintain in its own right. By far, the advantages of stainless steel trump the disadvantages and as long as the proper maintaining and cleaning of your steel appliances is done regularly, it should be in good shape and last a long, long time.
But the truth is it just has to be cleaned & maintained differently than other appliances.
Our method is trusted and recommended. We can solve any issues you might have pertaining to Stainless Steel.
Our Services
What Can We Help You With Today?
Welcome to NY Scratch Repair
Give us a call at Phone : 516-639-2055
Welcome to NY Scratch Repair. My name is Tom Spitz owner of NYScratchRepair.com.
I have many years of hands on experience in the service industry. I have built up a loyal clientele because customer service is my number 1 priority. When using NY Scratch Repair you will always deal with me directly
Free estimates are provided for work that would be more involved than a service call.
Drain cleaning, drain care, septic system care, septic field rejuvenation, tank inspection, high-tech sewer jetting, pipe sanitizing…
Leaks repair, faucet installation, toilet repair, toilet replacement, faucet leaks, shutoff valves, kitchens, drain repairs…
Camera inspection, leaks detection, slow drains, maintenance plans, complete plumbing checkup, plumbing diagnosis, installations…